Hand made Olive Oil soap with Red Clay, Silk, Seaweed,Jojoba Grains 100g
Regular price €6.50 €5.50 (15% OFF)
You have to add: and Get Free Shipping (for Greece)
Congratulations!!Your order is eligible for FREE Delivery (for Greece)
Estimated Shipping between and .
---
Handmade Olive Oil Soap with red clay, silk, seaweed and jojoba grains
Ideal for treating cellulite.
dimensions : 7.5cm * 5.5cm * 2.5cm
Saponified Extra Virgin Olive Oil
(*)
, Distilled water, Saponified Coconut Oil, Jojoba Seed Oil, Shea Butter, Cocoa butter, red clay, silk,seaweed, jojoba grains,Castor Oil, Avocado Oil, St.John's wort oil,Almond Oil, perfume
(*)
from certified organic cultivation

No parabens, SLS, Propylene glycol, Phthalates, NM, PCM,Colors
INCI: Sodium Extra Virgin Olivate (Saponified Olive Oil),Aqua(water),Sodium Cocoate (Saponified Coconut Oil), Simmondsia Chinensis (Jojoba) Seed Oil, Butyrospermum Parkii (Shea Butter), Theobroma Cacao (Cocoa) Seed Butter, Illite (red clay), Hydrolyzed Silk (silk), Ascophyllum nodosum powder, Ricinus Communis (Castor)Seed Oil, Persea Gratissima (Avocado) Oil, Hypericum Perforatum (St.John's wort oil), Prunus amygdalus dulcis seed oil,Perfume
Red Clay
The healing and beneficial properties of clay are known and internationally recognized. . Clay is known for its absorbing and detoxifying properties due to ion exchange with the body. It has haemostatic, antiseptic and sedative properties, as well as the ability to significantly help regenerate cells by helping healing wounds and scarring. Clay is now thought to be ideal for treating delicate and irritable skin, which often has allergies and / or reactions to environmental conditions. Its main purpose is to treat the hypersensitive and tired or "lazy" skin. It restores the normal pH, strengthens and revitalizes the skin that "suffers" from the pollution of the atmosphere.
Silk Amino Acids
Silk Amino Acids are produced from the hydrolysis of pure silk fibers and are characterized by their very low molecular weight, which allows them to penetrate deep into the layers of the skin and the hair. This gives them moisturizing, anti-wrinkle and anti-aging properties.Is very rich in serine, which has the ability to bind natural moisture into the skin but also to hair. The hair stops being dry and fragile with a tendency to split and the skin gets shine & softness. It also contains the fibroin protein which is responsible for the soft and silky texture that imparts the liquid silk to the cosmetic formulations.
For everyday use.
In order to enjoy the beneficial properties of velvet foam of the Red clay,silk,seaweed,jojoba grains soap bar, massage on wet skin while adding water and repeat. You can at the same time achieve a richer foaming, with a sponge. After each use of the bar, remove from moisture outlets (bathtub, soapstone with standing water ...) and store in a dry and dry place. This will make your soap longer.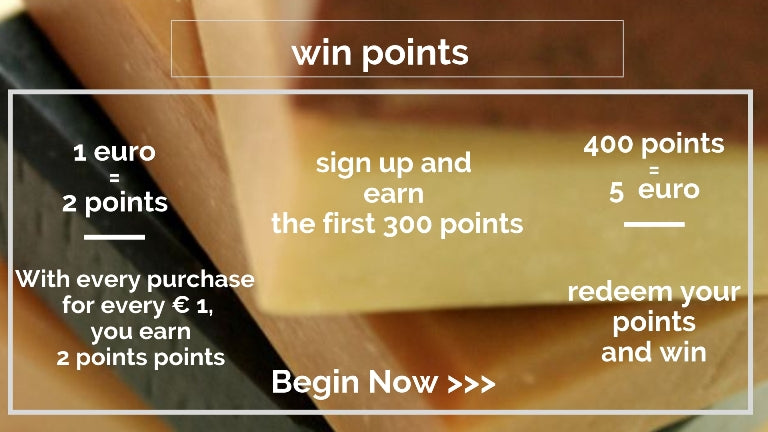 Orders
Your orders can be placed in the following ways:
1.In our online store
www.theolivesense.com
2. by e-mail here
info@theolivesense.com
3.by phone at 6934 919 569 & 211 40 86 920
All orders are shipped in 24-48 hours from order confirmation on weekdays.
Orders placed Friday-Sunday will be on the following Monday
Payment methods
1.Cash on Delivery (
Only for Greece
-courier shipping and delivery 5 € for all Greece)
2.Deposit to National Bank's bank account
GR1701100670000006700143388
(beneficiary name Maria Boukouvala)
3.
PayPal
the most reliable way to pay worldwide for online purchases, either you have a PayPal account or not.
4.Credit or Debit card : VISA, MasterCard, American Express, Maestro, Diners

Shipping Ways
Shipping with ACS for Greece - Cyprus and HELLENIC POSTS for all over the world
Leave your own review on the product you want, and you will get the 15% discount to spend when you want on your next purchases(you will receve your discount code on your mail)
1.Choose the product you want to review
2.Open the product sheet
3.Express your vote and your comment on the product

personal data PROTECTION
Protection covers your purchase and personal data.

Secure Checkout
Our website uses SSL Certificate to secure your personal data

Free shipping
Free shipping for orders over 30€ for Greece,70€ for Cyprus,120€ for Europe& 200€ Worldwire

24/7 Support
Call or send us an email anytime and we promise to reply as soon as possible !