Men's face cream & aftershave ,100ml
Regular price €24.90 €19.90 (20% OFF)
You have to add: and Get Free Shipping (for Greece)
Congratulations!!Your order is eligible for FREE Delivery (for Greece)
Estimated Shipping between and .
---
100% Natural Men's Face Cream for rich hydration and deep nutrition with velvety feel. 
It offers deep hydration and a wonderful feeling to the skin, leaving a wonderful scent 
The unique composition of the oils gives it the direct absorption property.
Use after shaving, to soothe, nourish and rejuvenate your skin. Our aftershave is soft but also rich; it is enriched with collagen of 100% natural origin, and contains a large percentage of Vitamin E. It is exactly what a man's skin needs! Lightly scented – White Tea
​100% Natural product
Ηandmade in Greece
extra virgin olive oil, calendula oil, almond oil, balsam oil, castor oil, sea buckthorn oil, avocado oil, jojoba oil, cocoa butter and shea butter, castor oil, collagen, vitamin E, aloe vera, aloe vera, perfume
No parabens, SLS, Propylene glycol, Phthalates, NM, PCM,Colors
INCI:Aqua(water),Olea europaea (Olive) Fruit Oil, Calendula Officinalis Flower Extract, Prunus Amygdalus Dulcis Oil , Olea europaea fruit oil, hypericum perforatum flower/leaf/stem extract, Ricinus communis (Castor) oil, Sea Buckthorn Oil , Persea Gratissima (Avocado) Oil ,Butyrospermum Parkii (Shea Butter), Theobroma Cacao (Cocoa) Seed Butter), Ricinus Communis (Castor Seed Oil), Simmondsia Chinensis (Jojoba) Seed Oil ,Cetearyl Alcohol and Polysorbate 60, Aloe Barbadensis (Aloe) Leaf Juice, Glycerin, Soluble Collagen, Sodium Hyaluronate, Tocopheryl Acetate (vitamin E), Dehydroacetic Acid, Benzyl Alcohol, Parfum
Vitamin E is a unique vitamin, with multiple roles. It is a powerful antioxidant that softens the skin and prevents the loss of water through the skin, combating dryness. With anti-aging action and protection that provides skin with harmful sunlight. It has a mild anti-inflammatory effect, inhibits lipid peroxidation, has a softening effect on the photo-aged skin, acts preventively against the damage that sun radiation can cause to our skin, helps maintain skin moisture
OLIVE OIL: Olive oil does have some reported benefits to the skin.It has many vitamins, including A, D, and K, as well as vitamin E.Olive oil is also an antioxidant, so it might help prevent or reverse damage from cancer-causing ultraviolet radiation. It has a very high concentration of an ingredient called squalene as compared to the other types of fats and oils that humans normally eat. The squalene is what gives olive oil the extra antioxidant boost.If you're prone to acne, using a soap made with olive oil may help decrease your acne by killing off the bacteria that causes the acne. Olive oil is also known to moisturize and hydrate your skin.
SHEA BUTTER: Shea butter has been proven to have extensive anti-inflammatory properties. Shea butter's fatty acid and vitamin K concentration also helps your body to heal faster when your skin barrier has been compromised. Shea butter's consistency and semisolid characteristics help your skin to absorb it when it melts at room temperature. The rich tree nut oils in shea butter can soak into your skin, creating a smooth and soft barrier that seals in moisture. This moisturizing effect can last several hours, unlike some other moisturizers that wear off after one hour or less.Shea butter has high levels of oleic, linoleic, and stearic acids. These acids are an effective ingredient to combating , which is the effect the environmental toxins have on your skin cells. This helps your skin to have a healthy turnover of new cells, and also supports the structure and tightness of your skin. The vitamin E in shea butter also helps protect your skin from the UV rays of the sun, although you can't skip sunscreen just because you use shea butter on your face.
COCOA BUTTER: Cocoa butter is known for its antioxidant properties as it contains Vitamin E. It is also known for its efficacy in treating stretch marks, scars, skin discolouration, black circles in the eyes and wrinkles. It is ideal for dry, damaged and "aged" skins, as it has a strong moisturizing effect. It softens the skin and improves its elasticity.
hydration and deep nutrition, velvety feel
It offers deep hydration and a wonderful feeling to the skin, leaving a wonderful scent.
The unique composition of the oils gives it the direct absorption property.
Spread a small amount on dry or damp skin. Make gentle massage.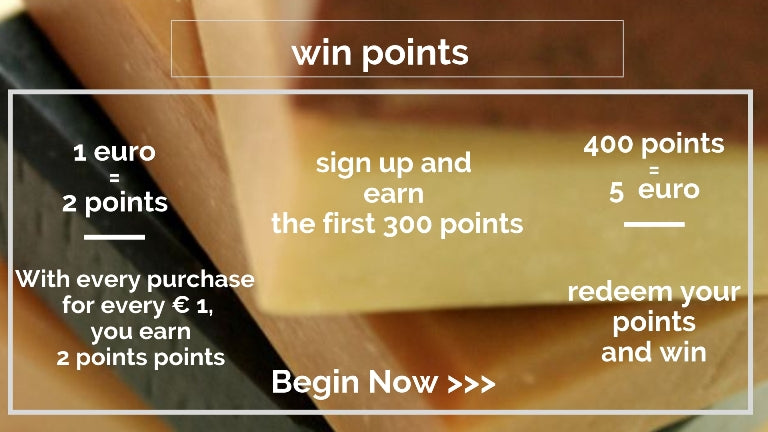 Orders
Your orders can be placed in the following ways:
1.In our online store
www.theolivesense.com
2. by e-mail here
info@theolivesense.com
3.by phone at 6934 919 569 & 211 40 86 920
All orders are shipped in 24-48 hours from order confirmation on weekdays.
Orders placed Friday-Sunday will be on the following Monday
Payment methods
1.Cash on Delivery (
Only for Greece
-courier shipping and delivery 5 € for all Greece)
2.Deposit to National Bank's bank account
GR1701100670000006700143388
(beneficiary name Maria Boukouvala)
3.
PayPal
the most reliable way to pay worldwide for online purchases, either you have a PayPal account or not.
4.Credit or Debit card : VISA, MasterCard, American Express, Maestro, Diners

Shipping Ways
Shipping with ACS for Greece - Cyprus and HELLENIC POSTS for all over the world
Leave your own review on the product you want, and you will get the 15% discount to spend when you want on your next purchases(you will receve your discount code on your mail)
1.Choose the product you want to review
2.Open the product sheet
3.Express your vote and your comment on the product

personal data PROTECTION
Protection covers your purchase and personal data.

Secure Checkout
Our website uses SSL Certificate to secure your personal data

Free shipping
Free shipping for orders over 30€ for Greece,70€ for Cyprus,120€ for Europe& 200€ Worldwire

24/7 Support
Call or send us an email anytime and we promise to reply as soon as possible !