Liquid hand made Olive Oil & precious oils blend soap with Herbs , Aloe Vera, Silk & Vitamin E, 270 ml (discount 50%)
Regular price €14.90 €7.90 (46% OFF)
You have to add: and Get Free Shipping (for Greece)
Congratulations!!Your order is eligible for FREE Delivery (for Greece)
Estimated Shipping between and .
---
theOliveSense  Herbs & vitamin E soap
is a handmade 100% all natural product, made from the world renowned Greek extra-virgin olive oil and a special mixture of precious oils. Beneficial for your skin. Softens as it cleanses while deeply nourishing the skin.
Ideal for deep cleansing of face and body and hair shampooing
All the soaps of our collection are made from extra virgin olive oil, and are 100% natural and handmade.An absolute cleansing soap with rich velvety foam, ideal for all skins.
The feeling they leave during and after their use, their purity and the hydration they offer are what make each product of this category unique.
Herbs water - beverage of :Urtica Dioica Extract, Salvia Officinalis Leaf Extract, Rosmarinus officinalis extract, Bay Laurel, Camellia Leaf Extract, Saponified Extra Virgin Olive Oil
(*)
, Saponified Coconut Oil, Saponified Palm Oil, Cocoa Seed Butter, Castor Seed Oil, Laurus nobilis fruit oil, Almond Oil, Hydrolyzed Silk , Parfum , vitamin E
(*)
from certified organic cultivation

No parabens, SLS, Propylene glycol, Phthalates, NM, PCM,Colors
INCI:Aqua(Herbs water - beverage of :Urtica Dioica Extract,Salvia Officinalis Leaf Extract,Rosmarinus officinalis extract, Laurus Nobilis (Bay Laurel), Camellia Leaf Extract, Sodium Olivate & Potassium Olivate (Saponified Extra Virgin Olive Oil), Sodium Cocoate & Potassium Cocoate (Saponified Coconut Oil), Sodium Palmate (Saponified Palm Oil), Theobroma Cacao (Cocoa) Seed Butter, Ricinus Communis (Castor) Seed Oil, Laurus nobilis fruit oil, Prunus amygdalus dulcis Seed oil, Hydrolyzed Silk , Parfum Tocopheryl Acetate (vitamin E)
Aloe
It is rich in Calcium, Chromium, Copper, Folic Acid, Iron, Zinc, Magnesium, Phosphorus, Potassium, Vitamins A, B1, B2, B3, B5, B6, B12, C, and E. Also contains many different enzymes this is a beneficial factor in stimulating the growth of new hair. This enzyme helps to balance pH levels in the scalp.

laurel oil
It is known for its tonic action in hair, women and men, due to its rich composition in vitamins A and E, as well as fatty acids. Its basic property is that it protects the structure of the hair and at the same time enhances it, especially when it comes to dry and damaged hair.

Thyme
Reduces hair loss and dandruff in oily hair.

Rosemary
Known for its tonic properties on weak hair.

Sage
It is one of the most well-known hair tonics.

Nettle
Nettle significantly reduces hair loss, rejuvenates hair while helping them to grow faster and gain more volume and strength! In addition, it can improve the texture of dry and greasy hair. It cleanses without removing natural oils from the skin and hair, which makes it ideal for treating dandruff.


Vitamin E: Vitamin E is a unique vitamin, with multiple roles. It is a powerful antioxidant that softens the skin and prevents the loss of water through the skin, combating dryness. With anti-aging action and protection that provides skin with harmful sunlight. It has a mild anti-inflammatory effect, inhibits lipid peroxidation, has a softening effect on the photo-aged skin, acts preventively against the damage that sun radiation can cause to our skin, helps maintain skin moisture
Silk Amino Acids
Silk Amino Acids are produced from the hydrolysis of pure silk fibers and are characterized by their very low molecular weight, which allows them to penetrate deep into the layers of the skin and the hair. This gives them moisturizing, anti-wrinkle and anti-aging properties.Is very rich in serine, which has the ability to bind natural moisture into the skin but also to hair. The hair stops being dry and fragile with a tendency to split and the skin gets shine & softness. It also contains the fibroin protein which is responsible for the soft and silky texture that imparts the liquid silk to the cosmetic formulations.
Because of the herbs and aloe vera it contains, moisturizes the skin and is ideal for deep cleansing of face and body and hair shampooing
For everyday use. In order to enjoy the beneficial properties of velvet foam of the theOliveSense Aloe Vera, Silk & Vitamin E soap, massage on wet skin while adding water and repeat. You can at the same time achieve a richer foaming, with a sponge.
Precautions:
For external use only. Avoid contact with eyes.If eye contact occurs, flush eyes with clean water.Keep out of reach of children.
Note: Due to the absence of chemical additives, the product may start solidifying in low temperatures. In such case place the bottle in warm water, until the product returns to liquid. (There may be traces of solid soap)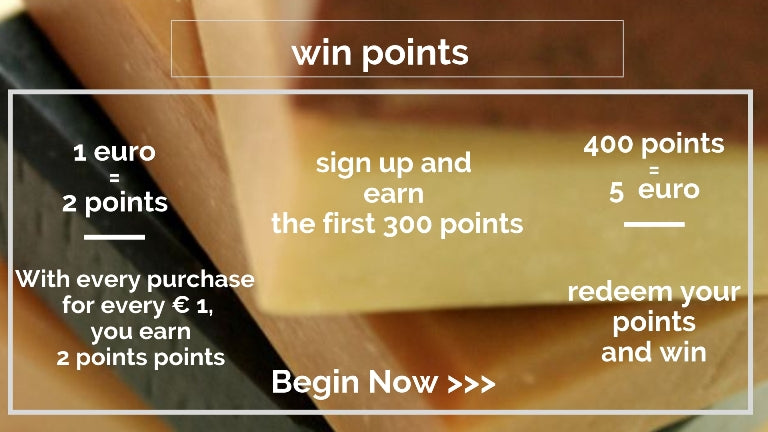 Orders
Your orders can be placed in the following ways:
1.In our online store
www.theolivesense.com
2. by e-mail here
info@theolivesense.com
3.by phone at 6934 919 569 & 211 40 86 920
All orders are shipped in 24-48 hours from order confirmation on weekdays.
Orders placed Friday-Sunday will be on the following Monday
Payment methods
1.Cash on Delivery (
Only for Greece
-courier shipping and delivery 5 € for all Greece)
2.Deposit to National Bank's bank account
GR1701100670000006700143388
(beneficiary name Maria Boukouvala)
3.
PayPal
the most reliable way to pay worldwide for online purchases, either you have a PayPal account or not.
4.Credit or Debit card : VISA, MasterCard, American Express, Maestro, Diners

Shipping Ways
Shipping with ACS for Greece - Cyprus and HELLENIC POSTS for all over the world
Leave your own review on the product you want, and you will get the 15% discount to spend when you want on your next purchases(you will receve your discount code on your mail)
1.Choose the product you want to review
2.Open the product sheet
3.Express your vote and your comment on the product

personal data PROTECTION
Protection covers your purchase and personal data.

Secure Checkout
Our website uses SSL Certificate to secure your personal data

Free shipping
Free shipping for orders over 30€ for Greece,70€ for Cyprus,120€ for Europe& 200€ Worldwire

24/7 Support
Call or send us an email anytime and we promise to reply as soon as possible !